65 Mustang Fastback


1965 MUSTANG FASTBACK
SOLD

1965 Mustang Fastback, 5F09A, 289/210HP, Cruise-O-Matic, Disc brakes, 3.00 :1 Limited Slip, quick ratio steering, sport console, buckets, Rally Pac, Rally guages, GT fog lights, Trumpet exhaust, Sport Deck rear seat, visibility group, day/night mirror, 4 way flashers, AM radio, Shelby style wheel, 2 spd wipers, Styled steel wheels, tinted windshield, Wimbledon White, Blue Deluxe interior, black GT stripes

The Mustang Fastback was the poster car for style and performance in 1965 and to this day remains one of the most in demand comodities on the classic car market. A drive anywhere, show anytime car, this particular Mustang is nothing less than an outstanding example of a genuine A code 2+2 that's been restored according to it's original warranty plate down to it's M code Wimbledon White color. The Pony label of 1965 was your guarantee of certain performance car intangibles and this 2+2 lives up to the billing with options that include; GT equipment group, 4V 289, Kelsey Hayes disc brakes, faster ratio steering, and Limited Slip rear axle. As well from a function standpoint careful attention was paid to ensure that this car drives as good as it looks with everything mechanically sorted and in working order from it's 6000 rpm tach right down to the last interior light. Documentation for this particular Mustang includes it's original 1965 registered owner's manual to confirm ownership history and point of purchase dealership at Jack Mefford Ford in Springfield Ohio along with receipts and references for most work completed. This isn't the rarest 65 Mustang Fastback we've ever come across, but as a total package this is hands-down one of the absolute nicest 2+2's you'll find anywhere for the money. A turn-key car for the serious buyer. private sale Our service team will ensure that your car will leave to you turn key and professionaly detailed with all the necessary paperwork to register the car anywhere in North America. Buyers are always encouraged to call us direct to answer questions or to assist with purchase arrangements at (604) 617 2225 or Email us at detroit60cars@aol.com Terms and conditions: Vehicle is sold as is with no warranty implied unless otherwise stated in the description. SOLD
For fans of '60's era performance, few cars are held in higher relevance than the Mustang Fastback. You could fill a library with books written about the Mustang 2+2 that's a virtual tour de force in terms of popularity in today's classic car market.
The Mustang GT was a low maintenance performance car that was one of the best every day, drivable packages you could get in a street car for 1965. Built to be driven, this 2+2 has been kicked up a notch with the addition of wider (7") wheels and lowered A arms turning an already adequate handler into a car that you wouldn't hesitate to wind out on a twisty mountain road.
All of the important exterior jewellery you'd expect to find on a properly restored car are evident on this particular 2+2 that include: new door handles, mirrors, window reveal moldings, tail light bezels, wheels, glass, emblems, exhaust tips, windshield wiper arms, and bumpers. As well, this is a turn-key car with only test miles driven since restored that starts, runs, and drives like an absolute dream with no issues whatsoever.
This particular Mustang comes with documentation that includes its original issue registered owners manual to establish ownership and dealer history along with its still intact factory warranty plate. As well, this is a collector owned, climate controlled stored, West Coast car that comes with references for most restoration work completed. For further information on this car feel free to contact us at 604 617 2225 from 9AM to 5PM Pacific.
You really have to reach to find a flaw in the condition level of this interior that's nothing less than like new from headliner to carpet with everything in proper working order from the dash guages down to the radio.
This is the original 289 engine for the car that's been rebuilt to its factory 9.0:1 specifications while retaining most of its A code specific hardware from its specialized exhaust manifolds through to its original issue 4-venturi carburetor.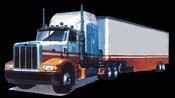 Fast shipping arranged
to anywhere in the world
Contact:
Email: Detroit60cars@aol.com
Business Hours: Monday - Saturday 9am to 5pm Pacific Standard Time. Closed Sundays
Sales Phone: (604) 617 2225
Detroit60, 2357 Folkestone Way, West Vancouver, B.C. Canada.

Copyright 1998 Detroit60.com
2357 Folkestone Way
West Vancouver, B.C., Canada..