69 Green Dodge Dart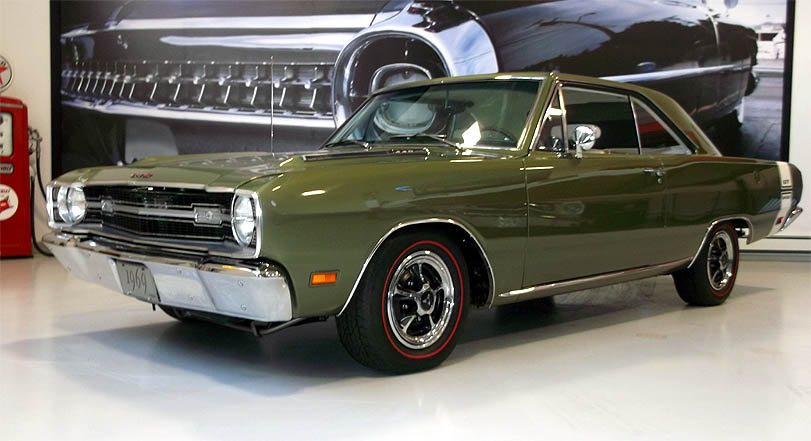 1969 DODGE DART GTS, LS23M, 440/375 HP, 727, 3:91 Suregrip axle, fast ratio steering, HD brakes, Sports console, buckets, console mounted tach, Rallye dash, headrests, Rallye suspension, deluxe wood wheel, 2 speed wipers, Music Master AM radio, remote mirror, performance hood, wheel lip moldings, Redlines, tinted glass, simulated mags, chrome exhaust tips, Medium Green Metallic, White interior, White Bumblebee stripe.

in 1969 Dodge Division teamed up with Hurst Performance Research and went to work creating one of the rarest and most high octane muscle cars to roll off a showroom floor, the M Code 440 Dart GTS. A by-the-numbers, Rotisserie restoration with absolutely no expense spared, every effort was made to make this particular Scat Pack dream as close to day one new as possible with concours level detail from the paintwork right through to it's reproduction Chrysler stamped mufflers. Purchased new from
Grand Spaulding Dodge
in Chicago Illinois
, this particular GTS is one of
640
M Code 440 Darts produced for 1969 and still retains it's complete numbers matching, Hamtramck issue drivetrain with everything accurately rebuilt to it's original assembly line specifications right through to it's Metallic Green exterior/White interior color combination. Restoration hi-lights for this GTS include; Concours level fit and finish, show quality exterior chrome and stainless, perfect date coded glass and detailed to showroom new undercarraige to name a few with everything mechanically sorted and in nothing less than perfect working order right down to the glove box light.
The M Code 440 Dart is near the top of the list when debating the ultimate steet car for 1969 because of it's sleeper styling and race inspired performance options. Options for this Dart GTS include: specialized 440 Magnum engine, floor console, Suregrip axle, S81 woodgrain wheel, Redline tires, simulated mag wheel covers, remote driver's mirror, console mounted 6K tach and tinted glass to name a few with everything de-coded and verified by it's fender tag, original dealership purchase order from Mr. Norm's Grand Spaulding Dodge, GTS Registry and original issue Chrysler broadcast sheet to confirm that this Dart is nothing less than the real deal. From it's restoration level to it's authenticity, this Dart is the absolute best of the best for anyone looking to own one of the rarest factory Supercars to come out of Dodge Division's Scat Pack line up for 1969, the M Code 440 GTS. This particular Dart is currently part of a private collection that's housed in a climate controlled showroom and would make an awesome addition to any high end Mopar collection for the serious buyer. To be sold at Barrett Jackson, Scottsdale 2018. Our service team will ensure that your car will leave to you turn key and professionaly detailed with all the necessary paperwork to register the car anywhere in North America. Buyers are always encouraged to call us direct to answer questions or to assist with purchase arrangements at (604) 617 2225 or Email us at detroit60cars@aol.com Terms and conditions: Vehicle is sold as is with no warranty implied unless otherwise stated in the description.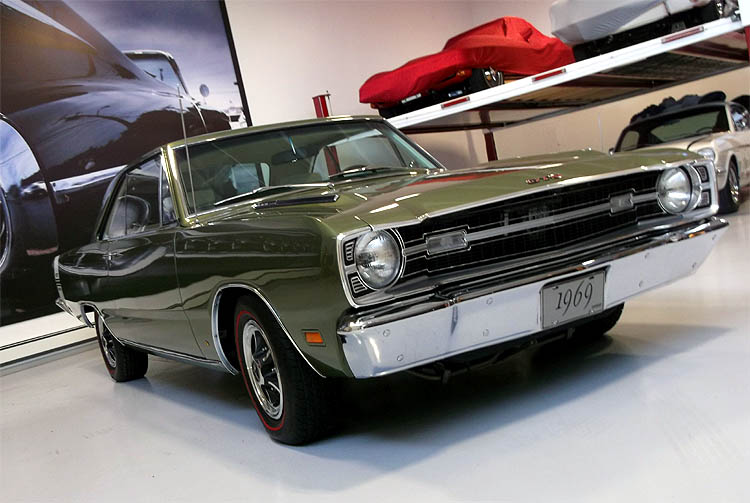 Dodge Division played the street sleeper game to perfection in 1969 with the M Code GTS delivering a mega cube engine in a lightweight chassis that was as close to a wolf in sheep's clothing you could get in a street car for 1969. Rotisserie restored accurate to it's original broadcast sheet and complete numbers matching down to it's Carter AVS carburetor, this is one of the best examples of a genuine M Code 69 Dart on the planet.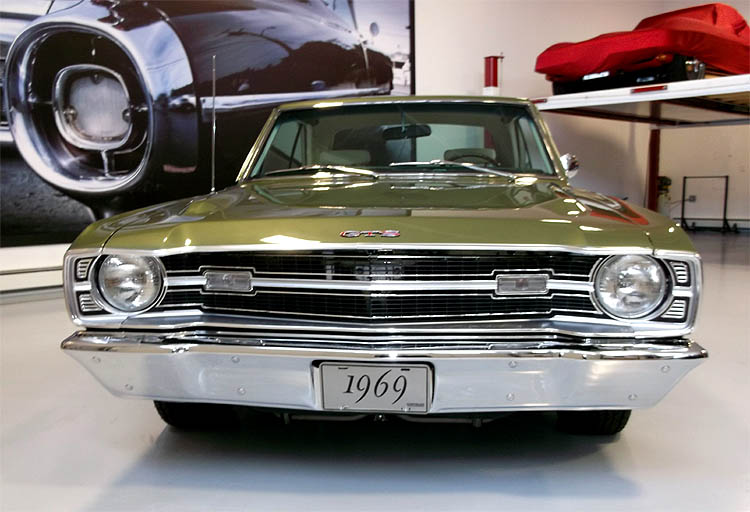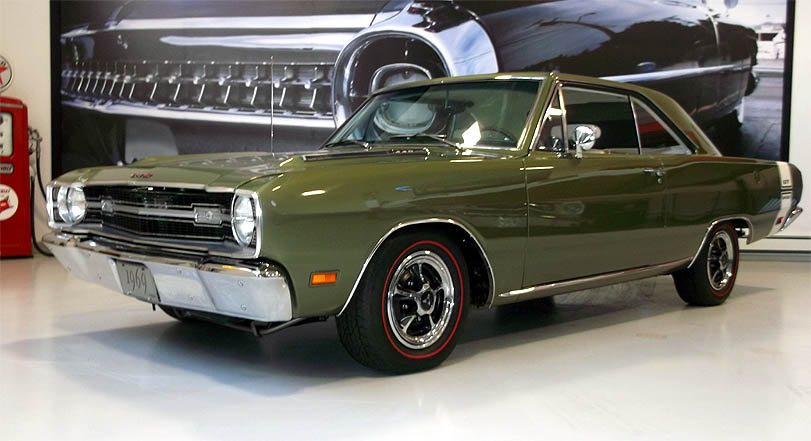 A librarian on the outside but a banshee when you hit the loud pedal, the 1969 440 Dart pushed the performance envolope to the absolute outer edges of street legality and was a legitimate 13 second 1/4 mile car right off the showroom floor. This particular GTS is a documented Mr. Norm's M Code Dart that was factory ordered for performance and little else with options that include; 3.91 Suregrip axle, special K member and motor mounts, Rallye suspension and the monster 440 Magnum.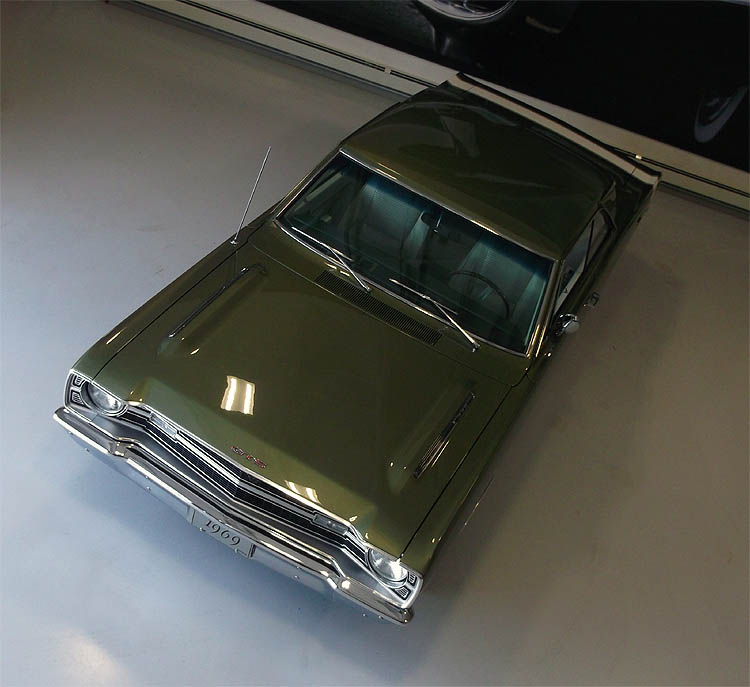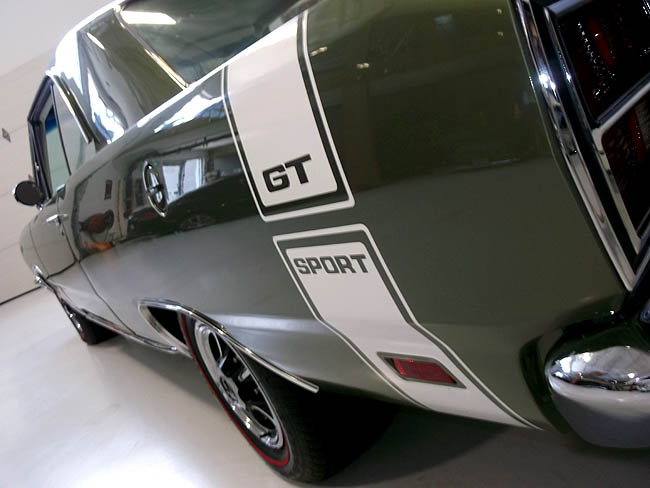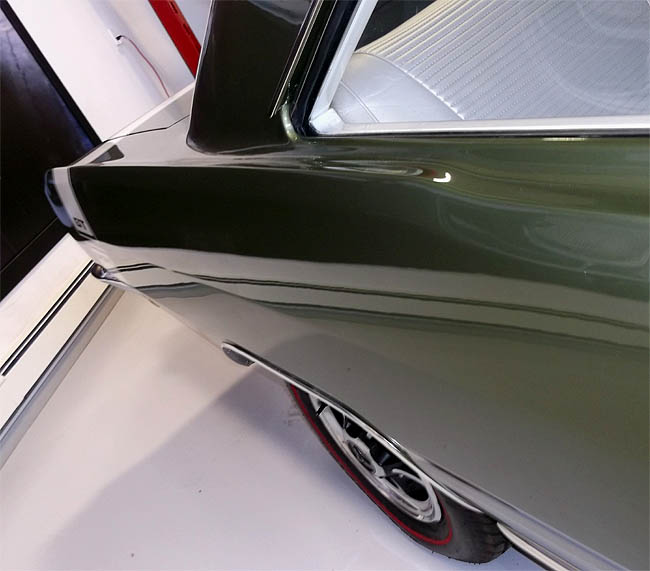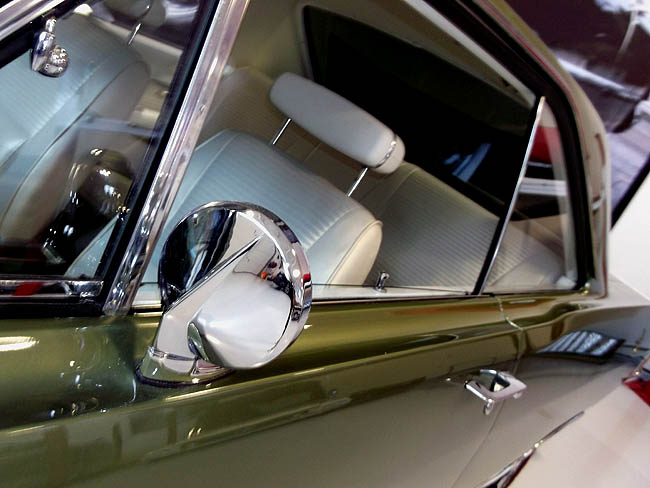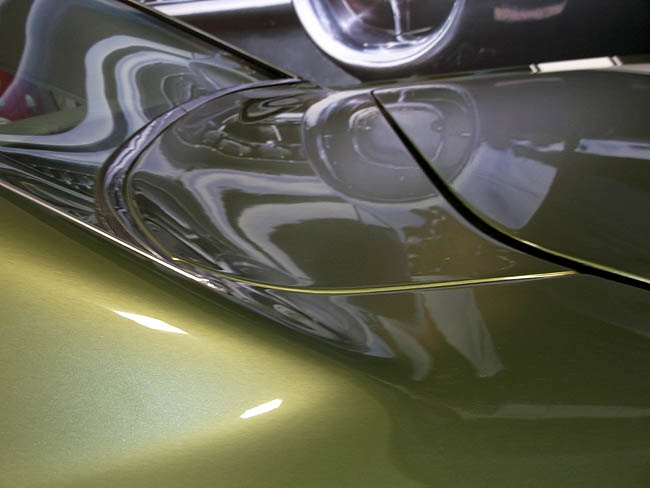 Show quality, meticulous attention to detail was given to every single cosmetic component on this car including the paint that's been PPG Base Cleared, color sanded and high speed polished to perfection (in it's original F5 Medium Green Metallic ) through to the undercarriage floors. Perfect glass, show quality chrome and stainless complete an absolutely flawless exterior with the end result being a car that's at a condition level equal to or higher than factory standards.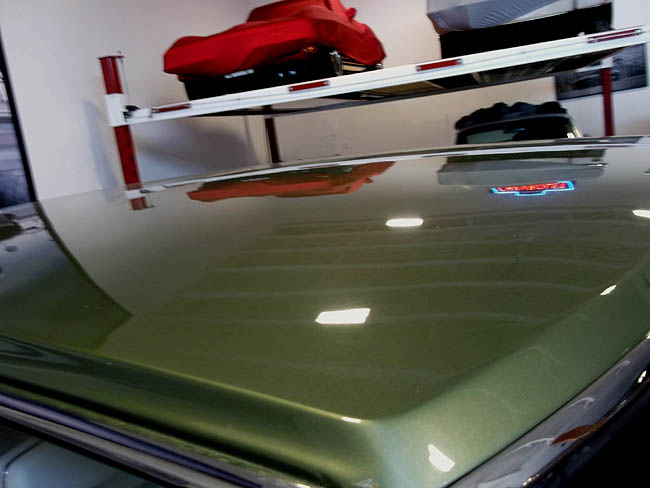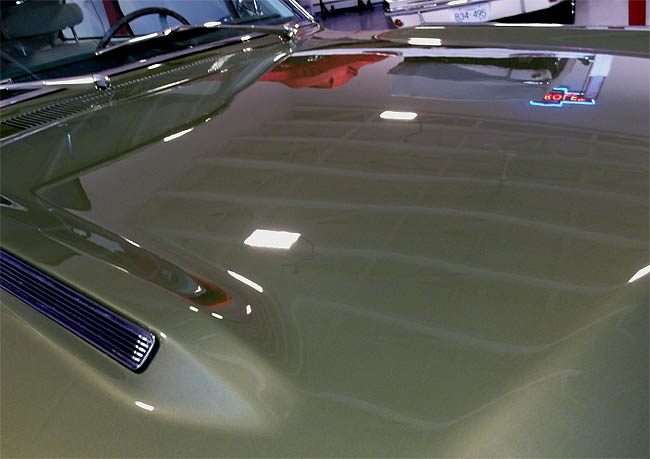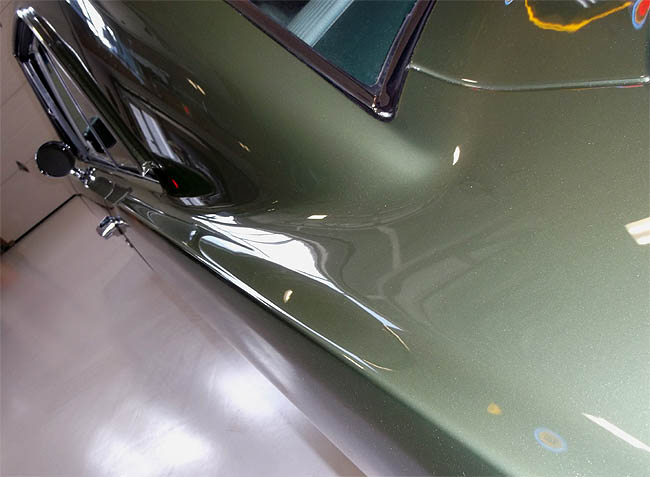 This Dart has all the hallmarks of an OE restoration with mostly NOS parts used in the build through to the window reveal moldings with everything else date code correct from it's Chrysler stamped glass right down to it's original 14" steel wheels. This is a complete, true numbers matching car from carb to axle and still retains it's original sheet metal, Hamtramck fender tag and original issue Chrysler broadcast sheet. As well this is a collector owned, West Coast car and with only test miles driven since restored, runs and drives like a new car with no issues whatsoever. Feel free to contact us for further information in regards to this GTS @ (604) 617- 2225 or Email us @ detroit60cars@aol.com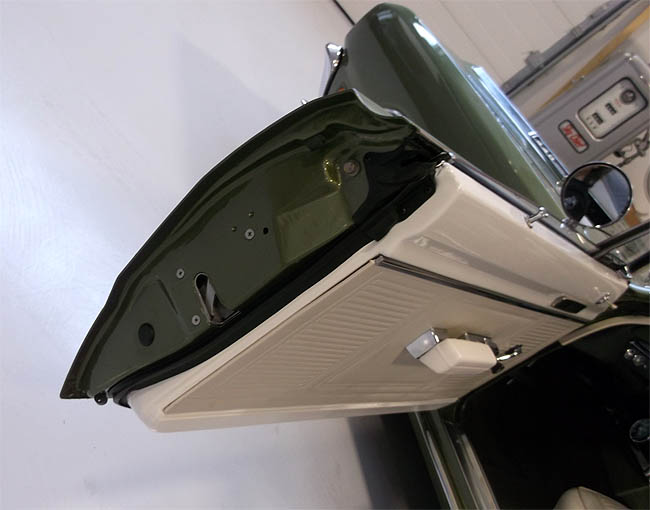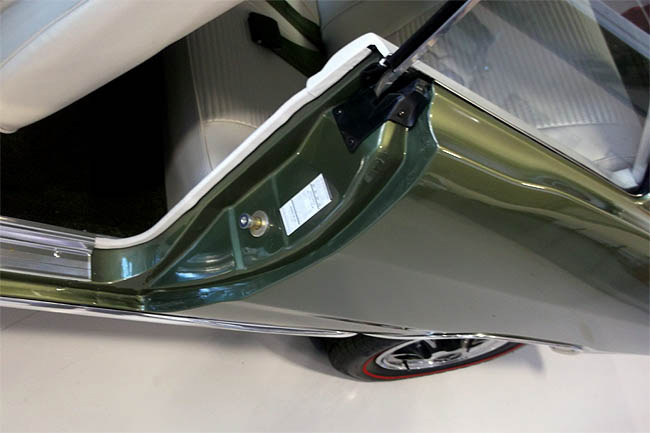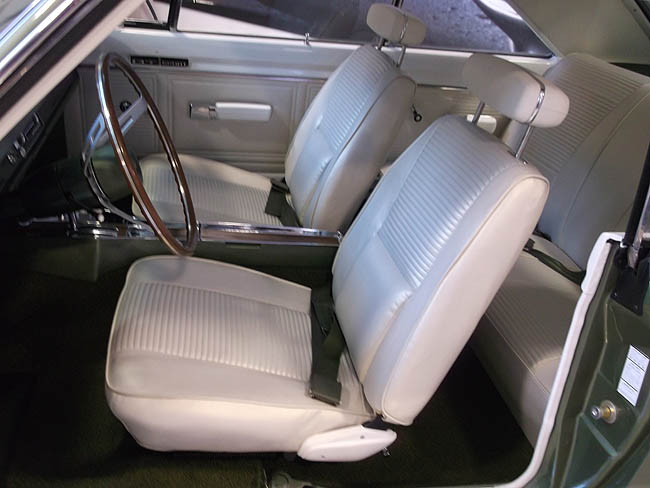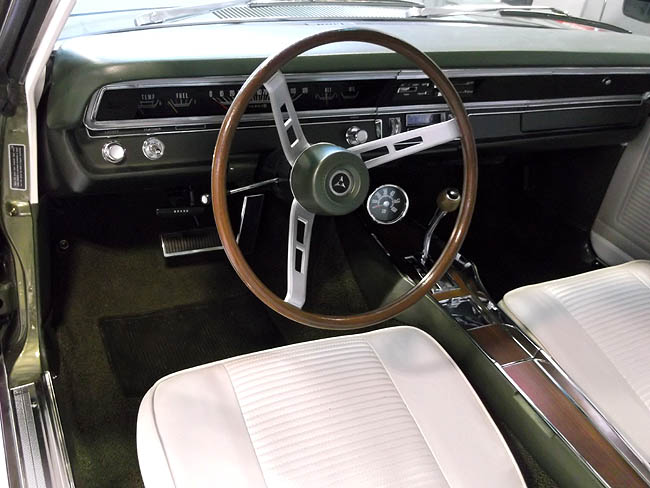 You really have to reach to find a single flaw in the condition level of this particular interior that's virtually indistinguishable from new with everything in proper working order down to it's original Music Master AM radio. As well this interior checks all the right option boxes with accessories that include; 6K tach, fast ratio steering, S81 wood wheel, C16 floor console, R11 Music Master AM radio, bucket seats and the smooth shifting 727 automatic.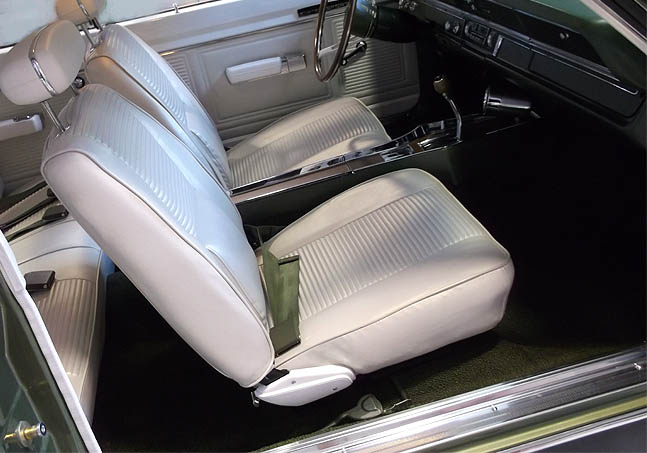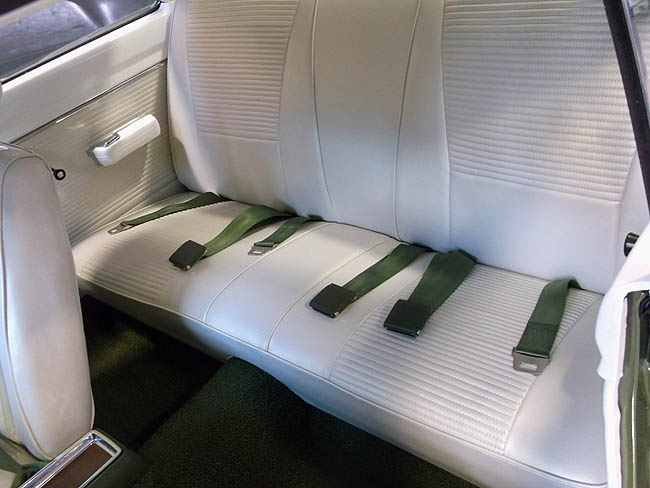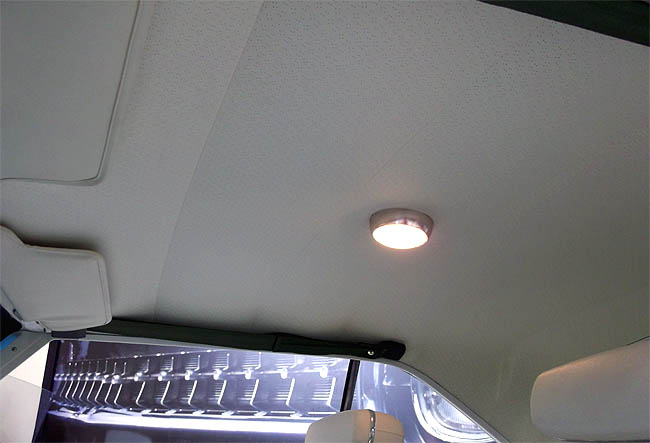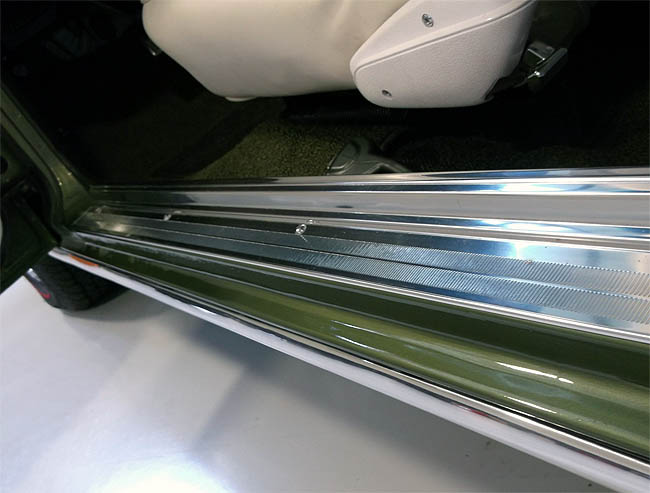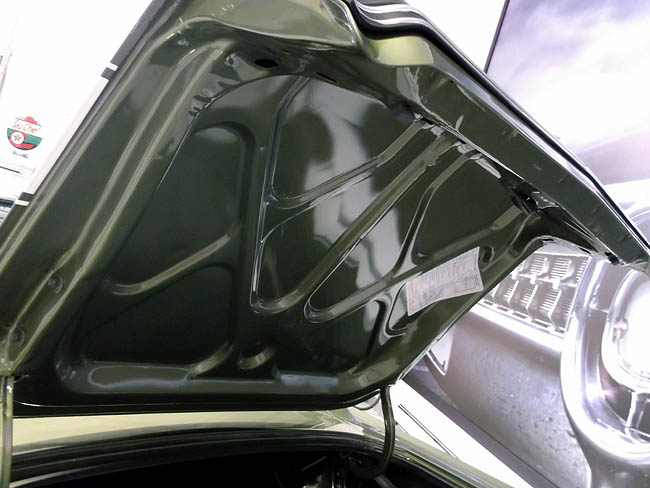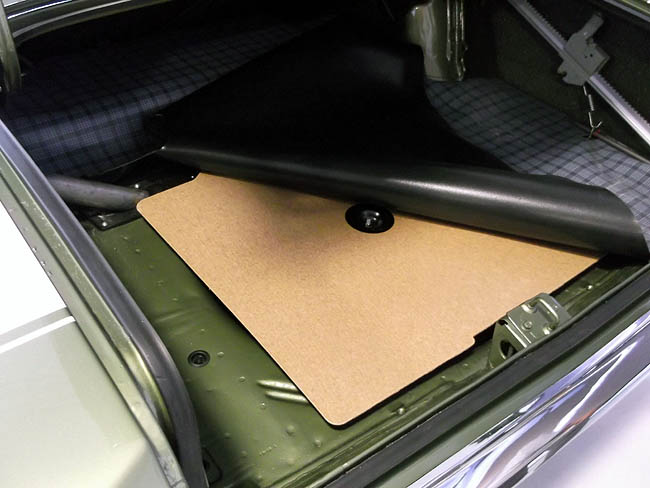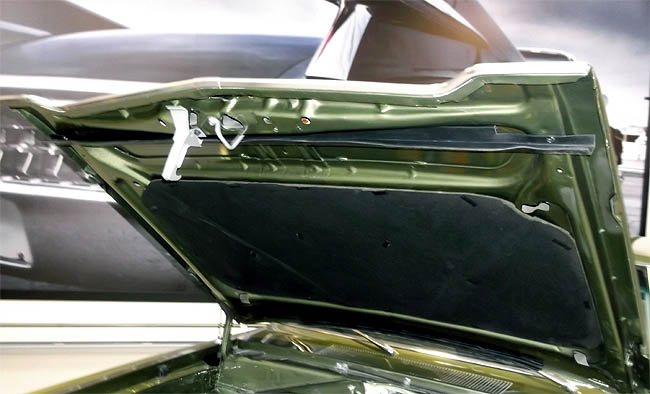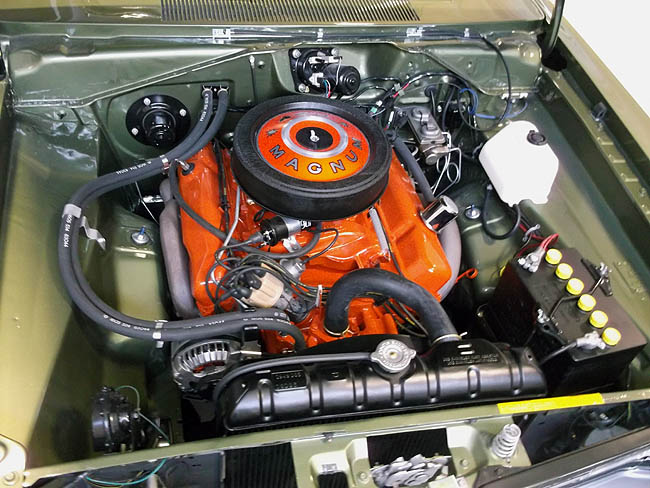 Shoe-horned into the Dart engine bay, the 440 Magnum was a blueprint for speed turning the light-weight Dart into a bona-fide factory Supercar. This is the born with, numbers matching RB series 440 Magnum for the car that's been restored to it's original factory 375HP specifications with every other drivetrain component original to the car from it's Carter AVS 4618S carburetor right through to it's 727 Torqueflite transmission.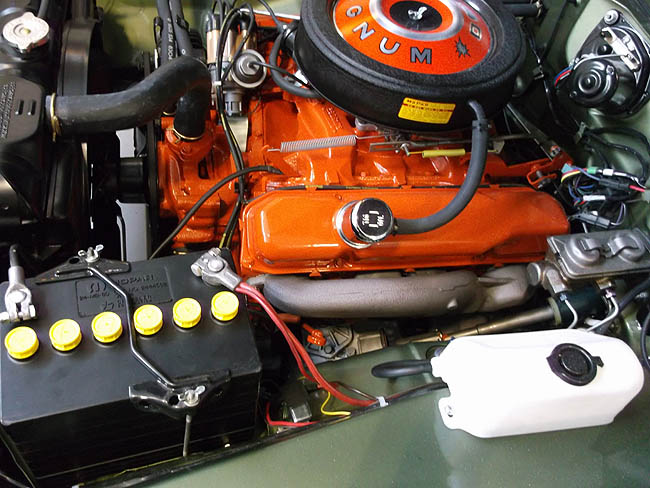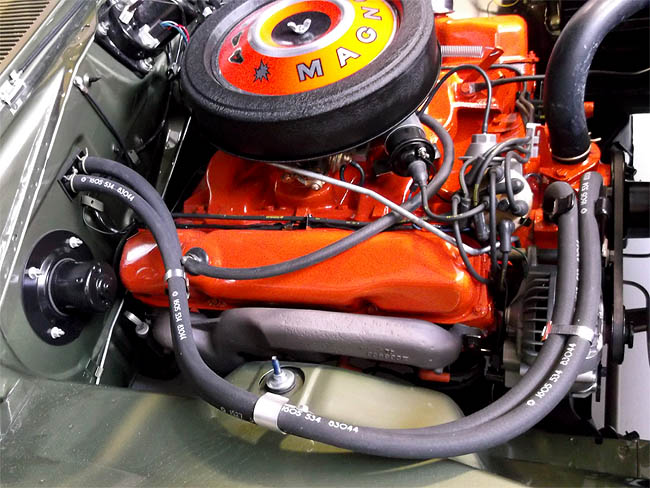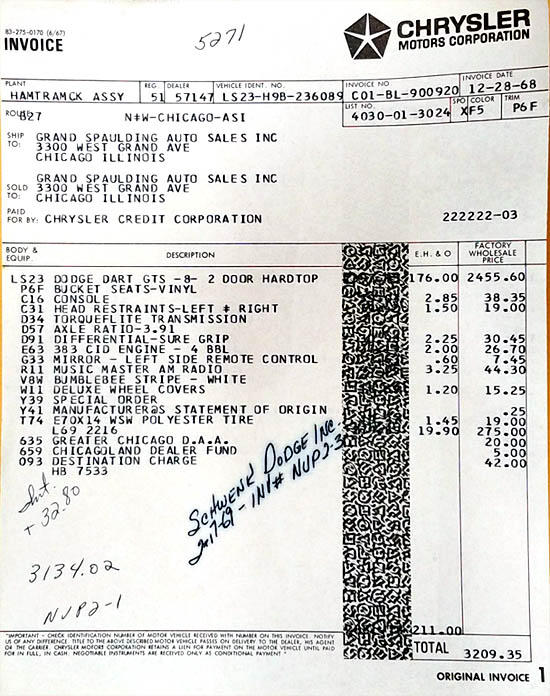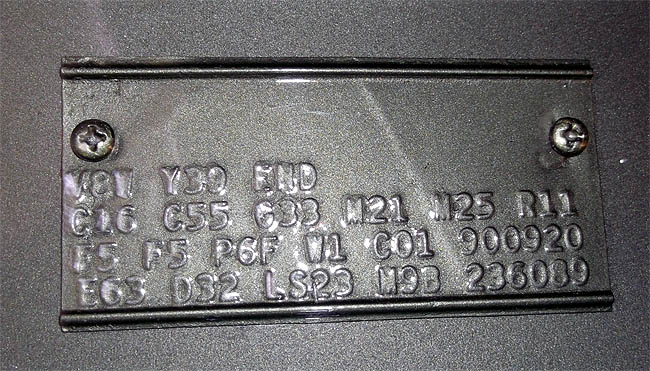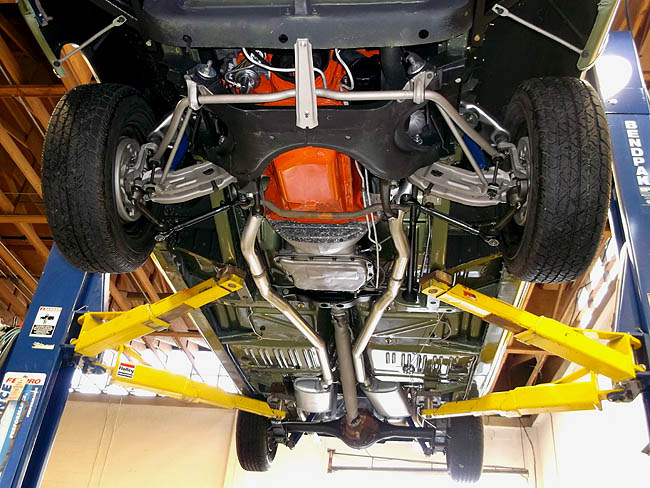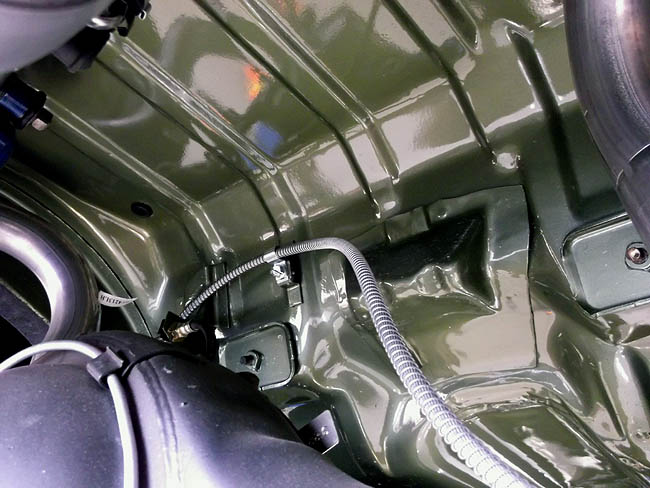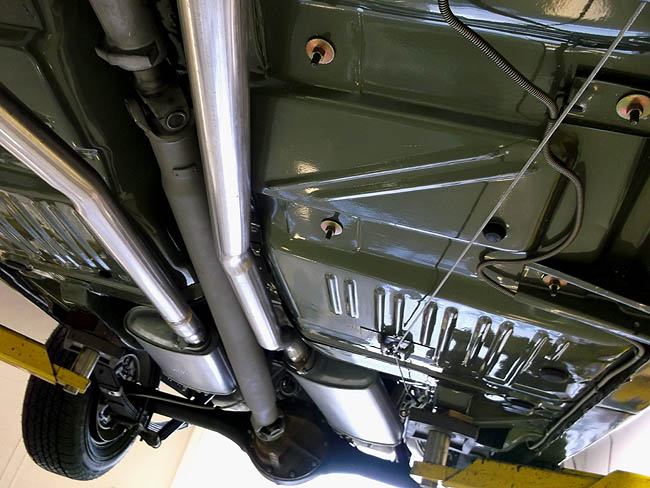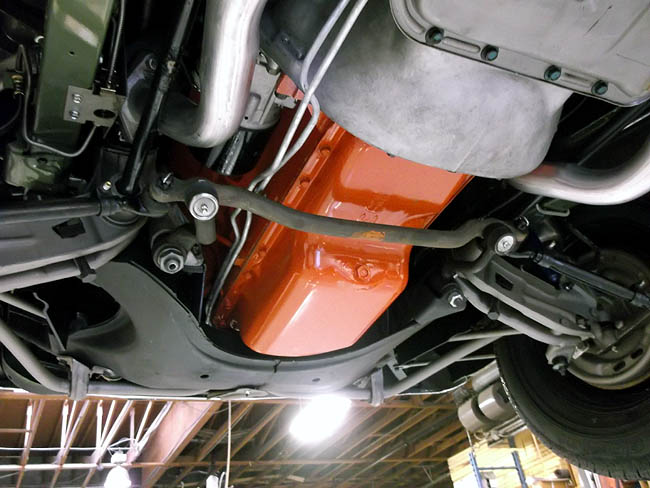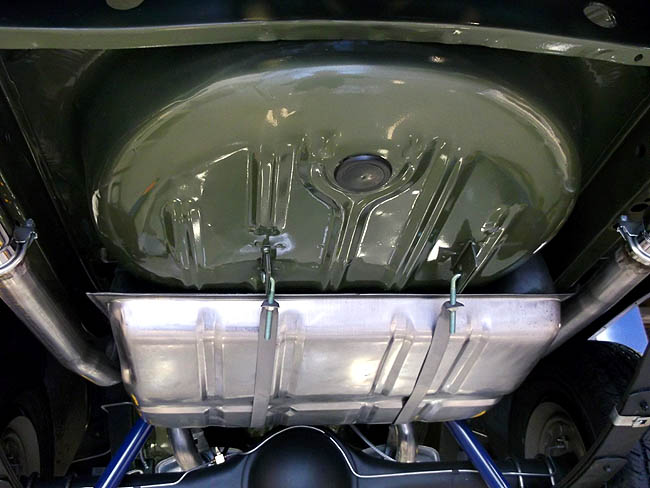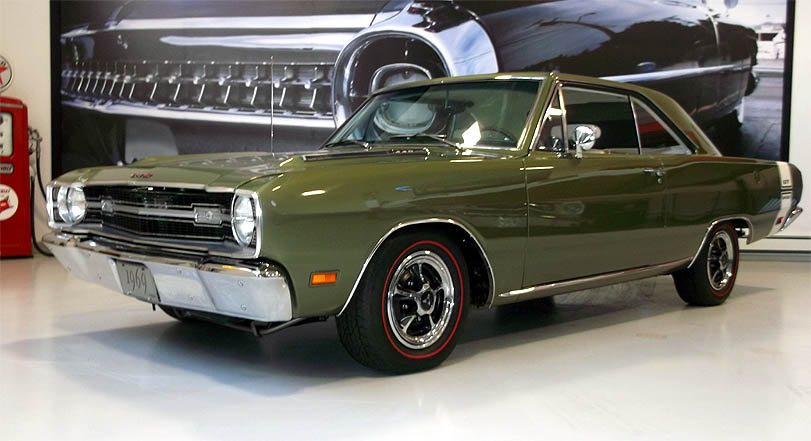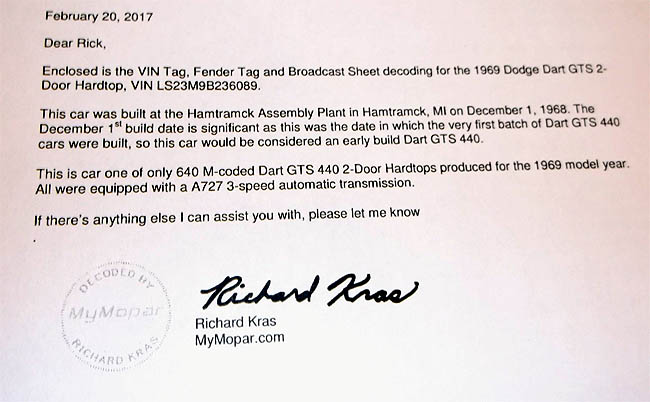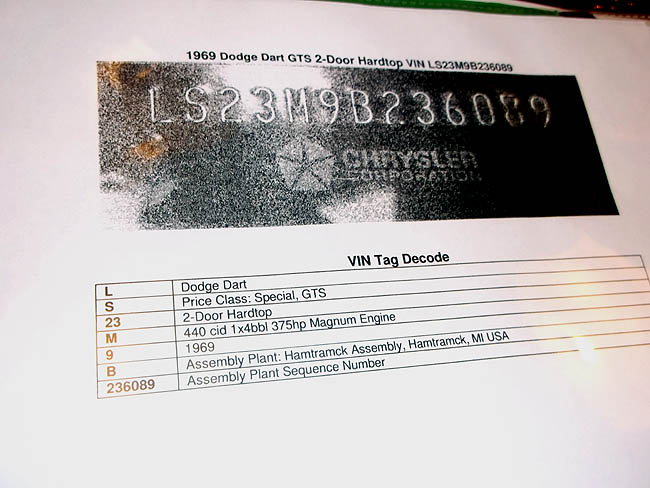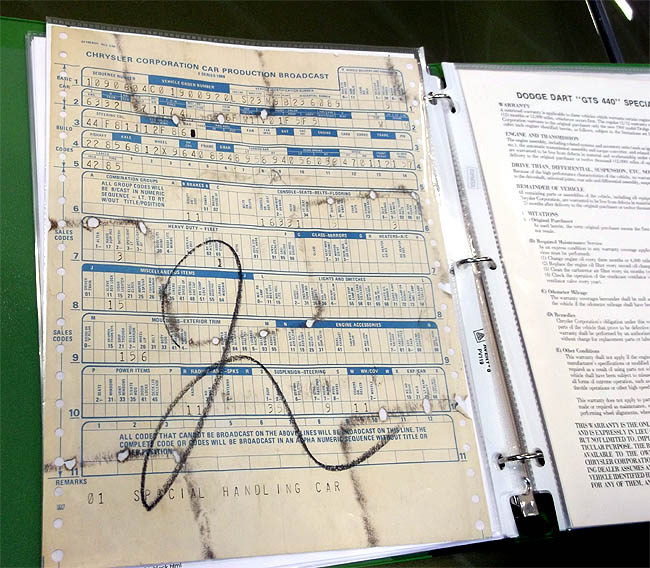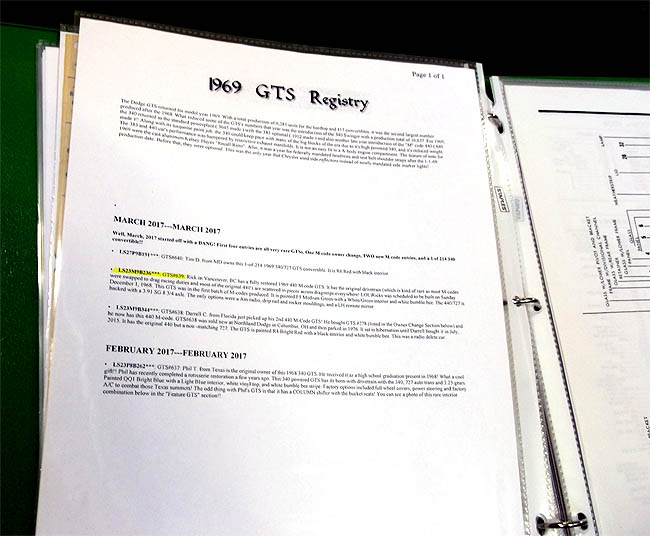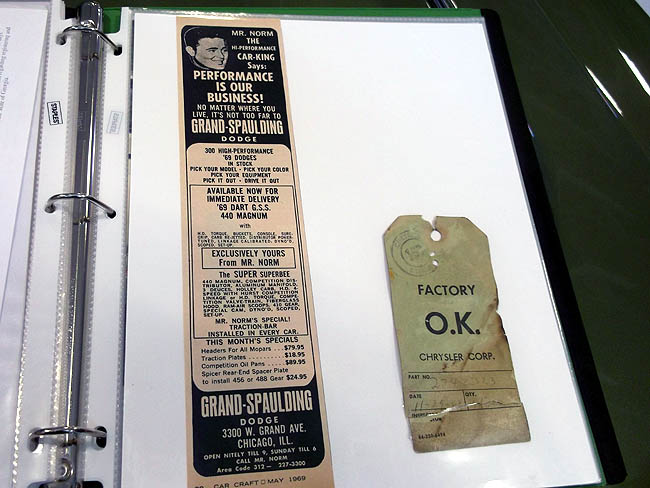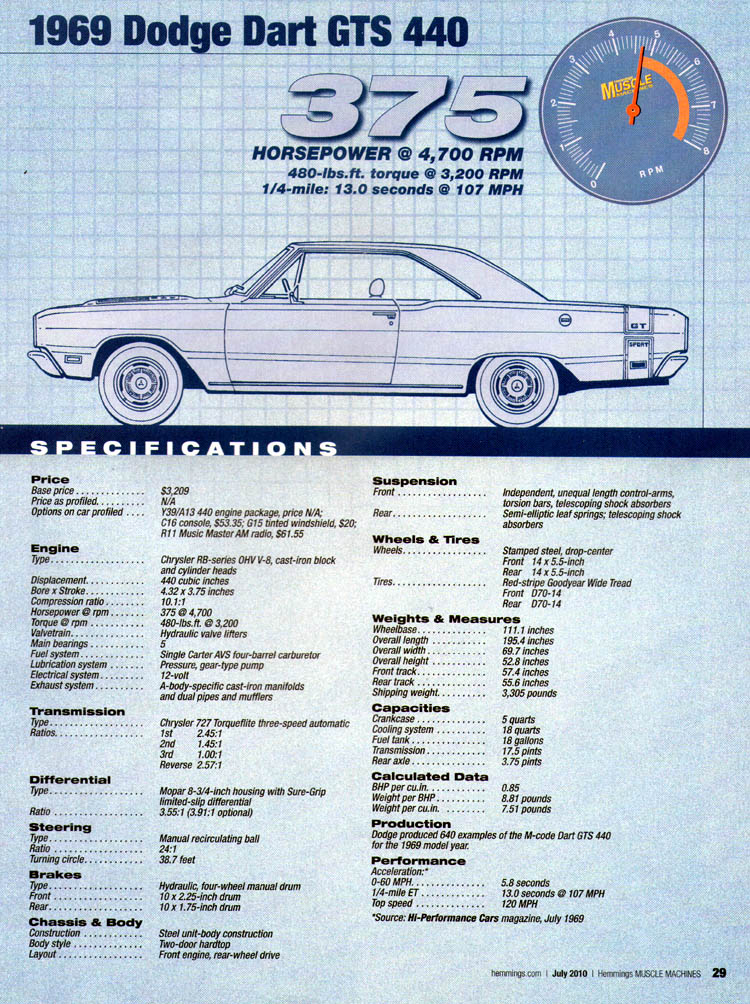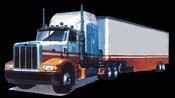 Fast shipping arranged
to anywhere in the world
Contact:
Email: Detroit60cars@aol.com
Business Hours: Monday - Saturday 9am to 5pm Pacific Standard Time. Closed Sundays.
Sales Phone: (604) 617 2225
Copyright 1998 Detroit60.com