69 Green Copo Camaro


1969 COPO CAMARO
FACTORY OPTIONS
1969 COPO CAMARO, 124379N 427/425HP, M21 4 speed, 12 bolt 4.10 Posi, power steering, power disc brakes, F41 suspension, HD radiator, chambered exhaust, guage package, factory tach, cowl hood, front and rear spoilers,Teakwood wheel, AM/ tape player, Z87 deluxe interior, console, buckets, Rallye wheels, Polyglas tires, Fathom Green, Dark Green interior
SUMMARY
In 1969 Chevrolet was home for some of the wildest factory built Super Cars unleashed on the streets like the COPO Camaro. Rotisserie restored with precise attention to detail right through to it's assembly line inspection marks, this is one of the best executed restorations of a 69 Camaro on the planet. From a value and collectibility standpoint, if it's a COPO tagged Camaro it's rare and pretty special. This particular Camaro is a genuine central office production order 9561 car that retains it's point of purchase dealership bill of sale, original issue Protect O Plate and born with drivetrain that's complete date coded and numbers matching right down to it's solid lifter L72 engine. The 69 COPO Camaro is regarded as the Diamond standard for factory built Super Cars because of it's low production numbers and big league performance. In addition to it's high performance act, what makes this particular COPO so unique is it's list of comfort and appearance options that include; deluxe interior with cloth seats, AM/ 8track tape player, floor console and ZJ7 Rallye wheels, with everything decoded and certified by General Motors Canada to prove that this car is nothing less than the real deal. As well, this is a collector owned, 47,723 original mile car that comes with complete ownership history back to day one and includes a certified appraisal to confirm it's condition level and drivetrain numbers. If meticulous craftmanship and provenance count for anything, this is one of the absolute best examples of a 69 COPO Camaro you'll find anywhere. For the serious buyer only. Inspections welcomed. Price: Asking $175,000Cdn. ( private sale) Our service team will ensure that your car will leave to you turn key and professionaly detailed with all the necessary paperwork to register the car anywhere in North America. Buyers are always encouraged to call us direct to answer questions or to assist with purchase arrangements at (604) 617 2225 or Email us at detroit60cars@aol.com Terms and conditions: Vehicle is sold as is with no warranty implied unless otherwise stated in the description.
The SS 396 was an excellent performance package but the COPO option took things a few steps further turning the 69 Camaro into a virtual race car for the street. With additional dealership fine tuning, the end result was a legitimate 12 second 1/4 mile car right off the showroom floor.
Because of it's rarity and race bred options, documented COPO Camaro's remain in the upper reaches of today's muscle car hobby. This particular COPO Camaro takes it up a notch on the value peg board retaining virtually every piece of documentation from day one with everything carefully catalogued in a 3 inch thick ring binder. In a market balanced on provenance and authenticity, this car is absolutely off the charts.
Atom splitting acceleration is only the beginning of this particular COPO'S appeal that features a big basket of convenience options with everything in working order right down to it's original Delco 8 track tape player. Feel free to contact us for further information on this amazing Camaro at 604 617 2225.
The Turbo Jet 427 redlined it's way into the muscle car history books as one of the most potent street engines ever produced under the Chevrolet label. From it's specialized L72 engine through to it's BE coded 4.10 axle this drivetrain is complete numbers matching with everything rebuilt and sorted to exact factory specifications.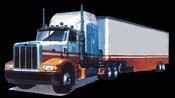 "Discounts Available for Spring
Shipping"
Contact:
Email: Detroit60cars@aol.com
Business Hours: Monday - Saturday 9am to 5pm Pacific Standard Time. Closed Sundays
Sales Phone: (604) 617 2225
Detroit60, 2357 Folkestone Way, West Vancouver, B.C. Canada.

Copyright 1998 Detroit60.com
2357 Folkestone Way
West Vancouver, B.C., Canada.