1970 Gold Chevelle

1970 CHEVELLE SUPER SPORT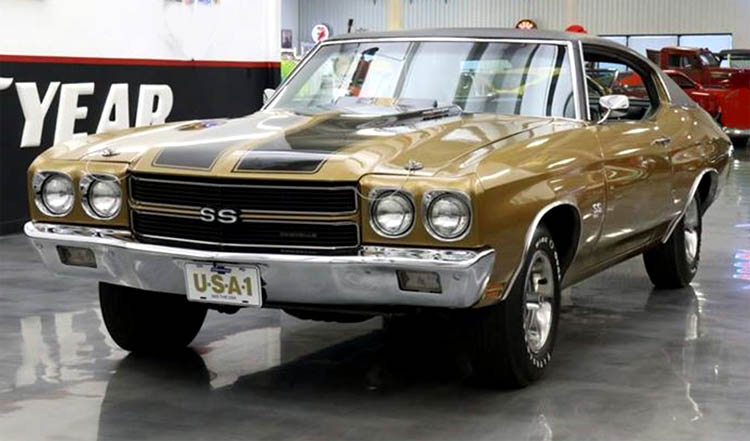 1970 CHEVELLE SUPER SPORT, 13637, L34 396/350HP, TH400, 12 Bolt 3:55 Posi, F41 suspension, Power steering, Power Disc brakes, factory tach, HD radiator, Cowl hood, Cowl Induction, floor console, A01 tinted glass, clock, Delco AM/FM, Strato buckets, deluxe seat belts, variable wipers, SS wheels, Firestone Wide Ovals, Autumn Gold, Black interior, Black vinyl top, Black SS stripes.


It was business as usual for the Chevelle Super Sport that remained the most popular street car to come out of Chevrolet's performance line-up for 1970. Complete numbers matching and rotisserie restored to an absolute 10 on the quality scale, this is one of the nicest examples of a documented 70 Chevelle SS 396 you'll find anywhere. Some of the restoration hi-lites for this particular Chevelle include; show quality Base/Clear paint finish, rebuilt to stock standards original drivetrain, like new interior, and detailed to pristine undercarraige with everything mechanically sorted and restored absolutely accurate to it's orignal option codes from it's 58 Autumn Gold color right down to it's 14" SS wheels.
Along with a styling upgrade for 1970, the Chevelle Super Sport came with a laundry list of performance and convenience options. Some of the factory RPO options for this particular Chevelle Super Sport include; 10.25:1 396 engine, F41 Special performance suspension, in dash 7K tach, ZL2 Cowl Induction, D55 Sports console, 3:55 Positraction axle, A01 Soft Ray tinted glass all windows, AM/FM radio, J50 JL2 power Disc brakes and CO8 Vinyl top to name a few with everything documented by it's original GM issue buildsheet to verify that this Super Sport is nothing less than the real deal. As well this is a Texas sold, collector owned car that comes with receipts and picture documentation for restoration work completed. Apply the above status to any classic car and you have all the ingredients for a bona fide five star collectible for the serious buyer.
Price; $63,000.00 U.S. Private sale by appointment only. Our service team will ensure that your car will leave to you turn key and professionaly detailed with all the necessary paperwork to register the car anywhere in North America. We can assist in all aspects of worldwide shipping. Buyers are always encouraged to call us direct to answer questions or to assist with purchase arrangements at (604) 617 2225 or Email us at detroit60cars@aol.com Terms and conditions: Vehicle is sold as is with no warranty implied unless otherwise stated in the description.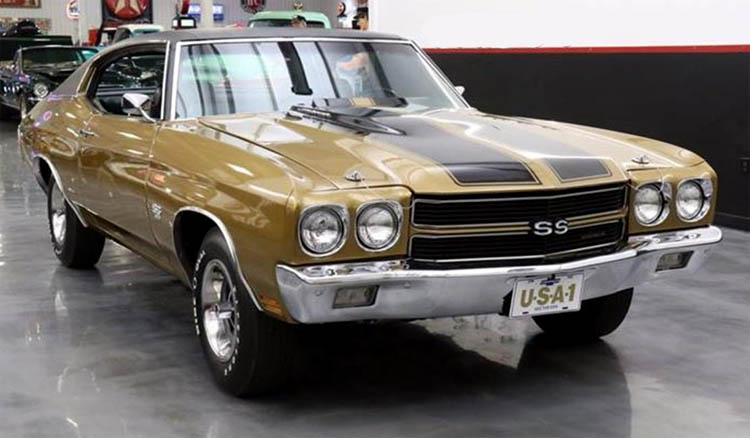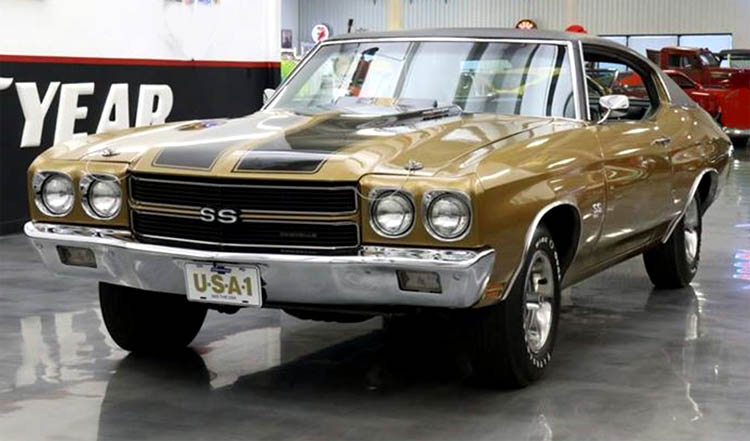 By 1970 the Chevelle Super Sport had gone through some dramatic style and performance changes with the end result being Car And Driver's reader poll car of the year for 1970. Documented, numbers matching Chevelle Super Sports have a big upside for value and long term collectibility with this particular Chevelle authenticated, numbers matching and restored absolutely accurate to the way it left the dealership floor in 1970 down to it's Firestone Wide Oval tires.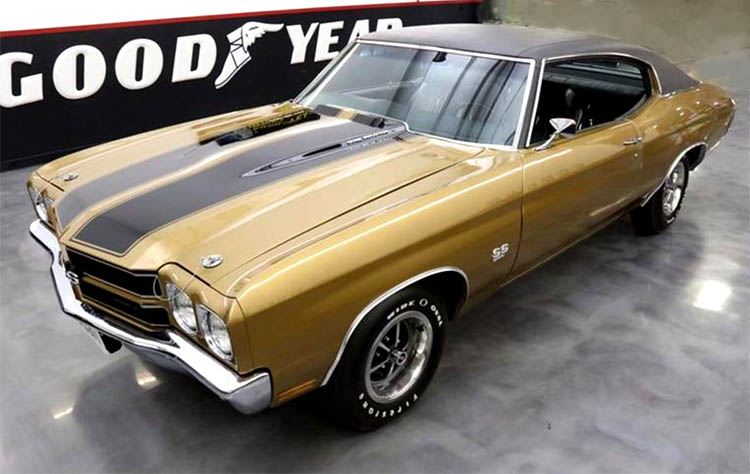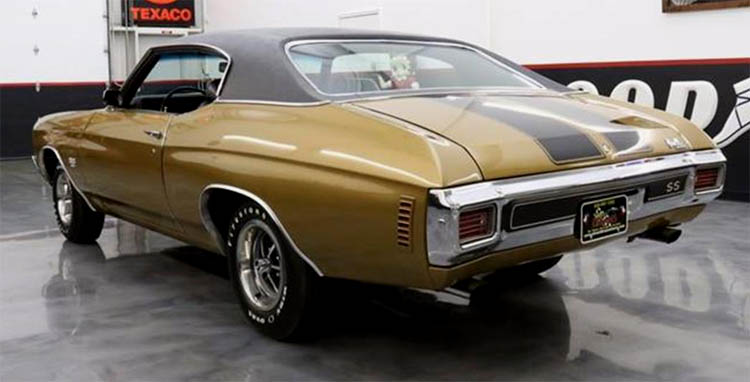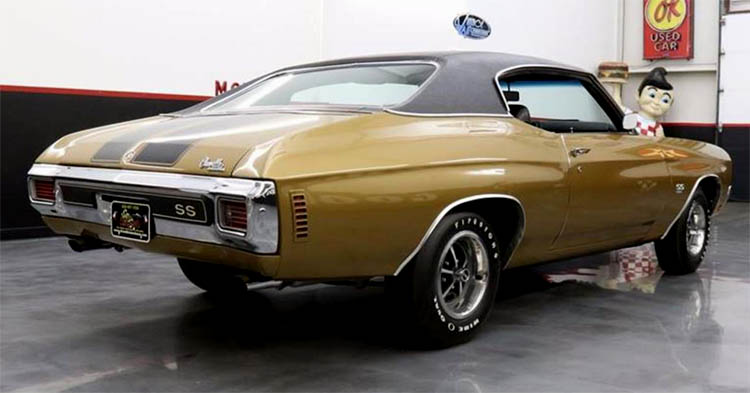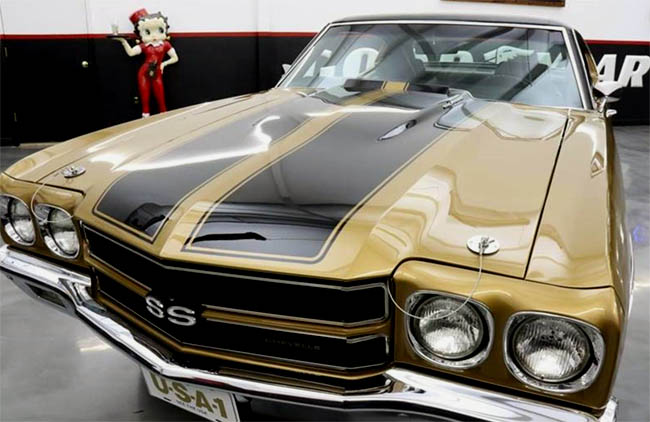 Chevrolet Division came through with all of the extra power hardware to back up it's high performance act with the 1970 Chevelle SS 396. The RPO list for this particular Chevelle was factory ordered with a combination of comfort and speed with options that include; Z25 Super Sport package, 3.55 Limited Slip axle, vacuum operated Cowl induction hood, in-dash tach, Soft Ray tinted glass, F41 performance suspension, power Disc brakes, Strato bucket seats, guage package, variable ratio power steering, 14x7 SS wheels, chrome exhaust tips and AM/FM radio to name a few.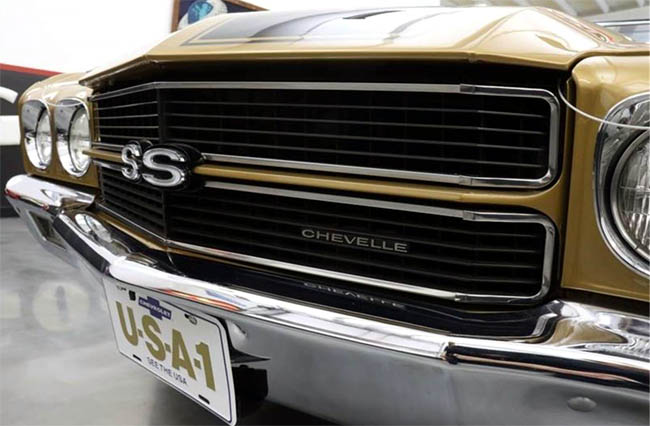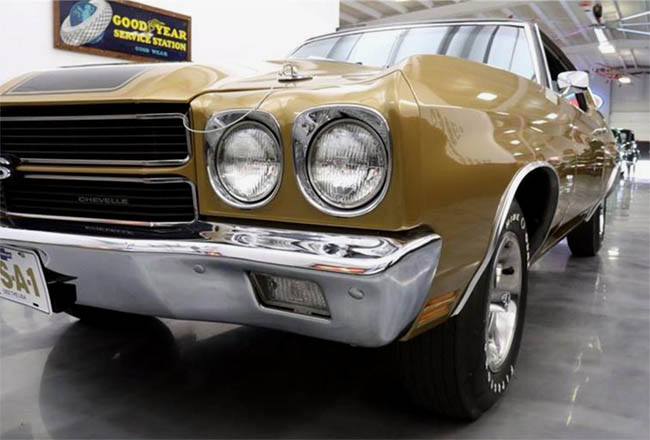 Professionaly Base/Cleared in it's original RPO Code 58 Autumn Gold, the fit and finish on this Chevelle Super Sport is exactly what you would expect to find on a top end show car that's nothing short of pristine right through to the underside of the doors. This is a Texas sold ( Brown Chevrolet), Atlanta built car that retains all of it's ownership history and original numbers matching drivetrain right back to it's 12 bolt Eaton Positraction axle. As well this Chevelle comes with documentation for restoration work completed and with only show miles driven since completion looks, runs and drives like new. Feel free to contact us for further details @ (604) 617-2225 between 9AM and 5PM Pacific. Follow us on Twitter for updates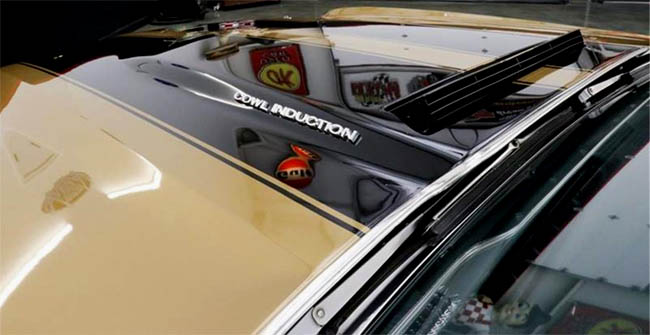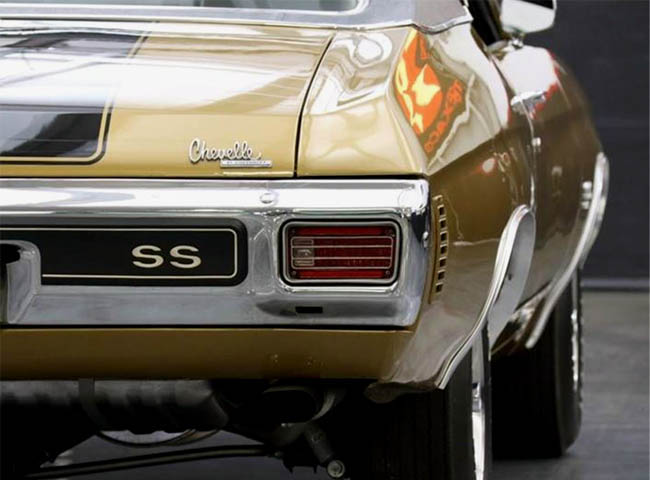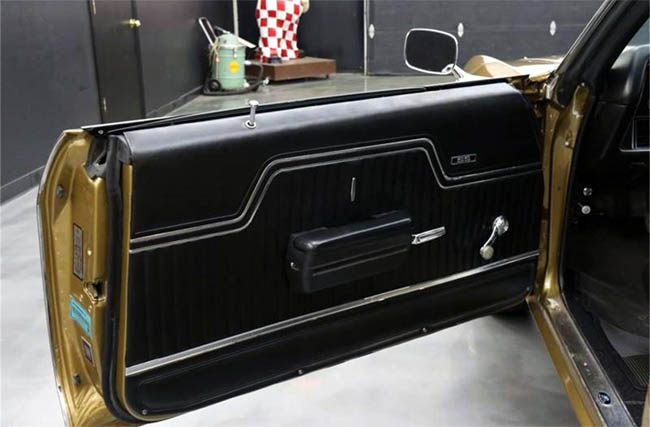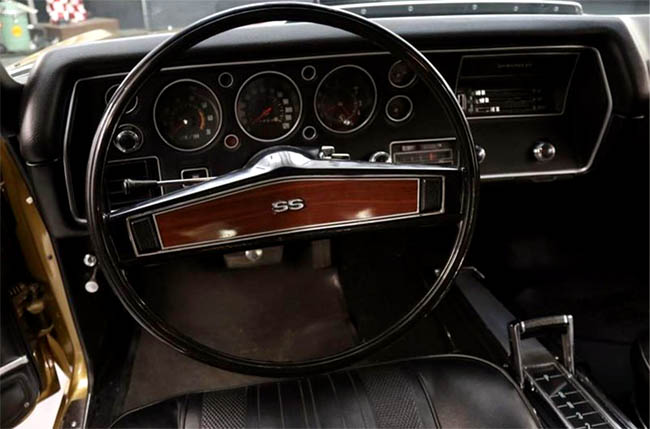 The 1970 Chevelle Super Sport office offered options in spades with a comfort and convenience level you could live with on a daily basis. Some of the factory issue options for this Chevelle's interior include; Delco AM/FM radio, in dash 7K tach, center console, complete tinted glass and variable ratio power steering with everything restored accurate and functioning as good as it did the day it left the Norwood assembly line in 1970.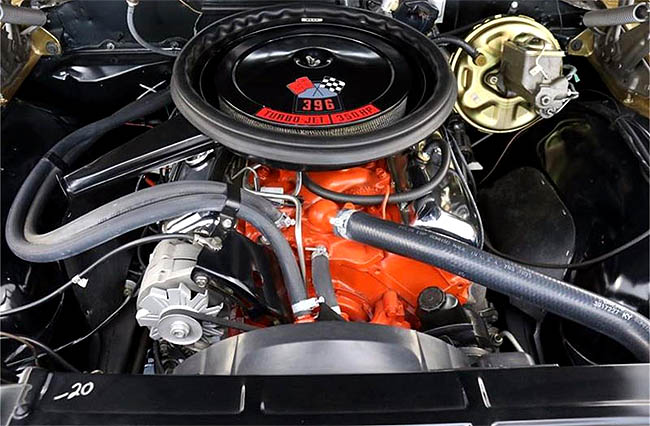 This is the original numbers matching L34 396 for the car with every other aspect of this drivetrain original to the car right back to it's 12 bolt, 3.55 Positraction axle. This is a near perfect example of a 1970 L34 engine bay with everything date coded and authentic right down to it's factory issue Rochester 4MV carburetor.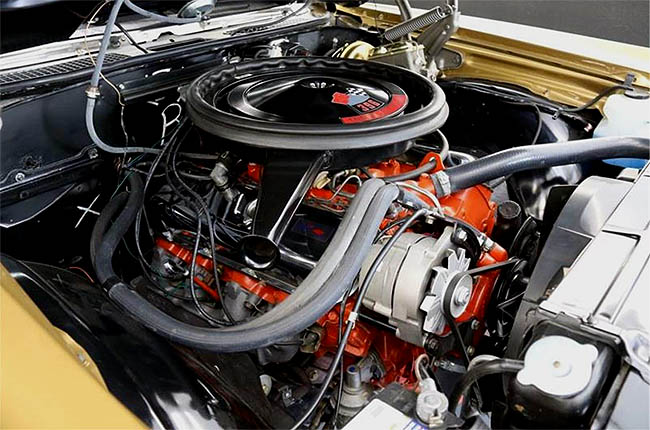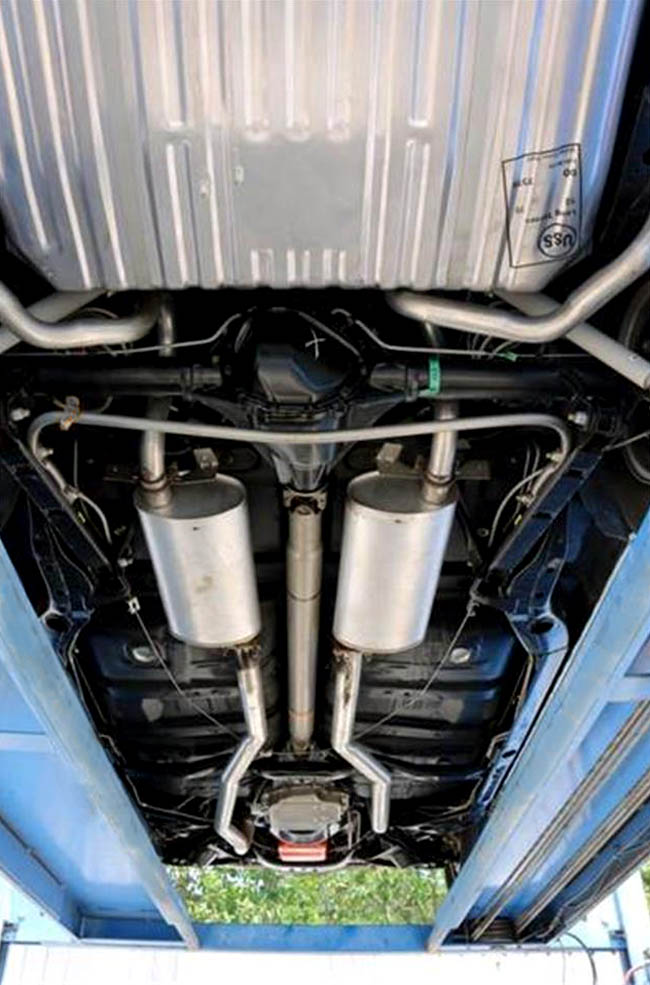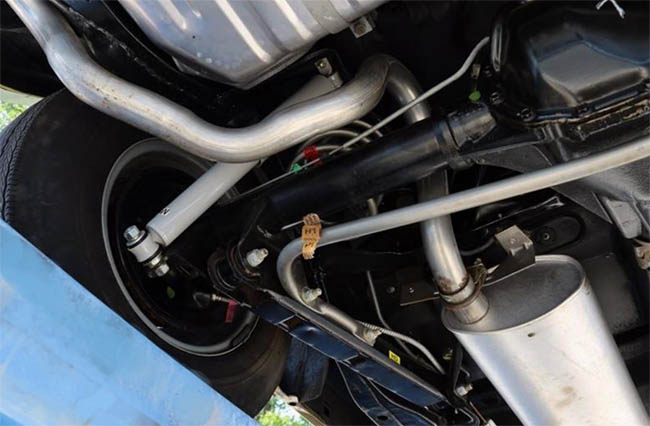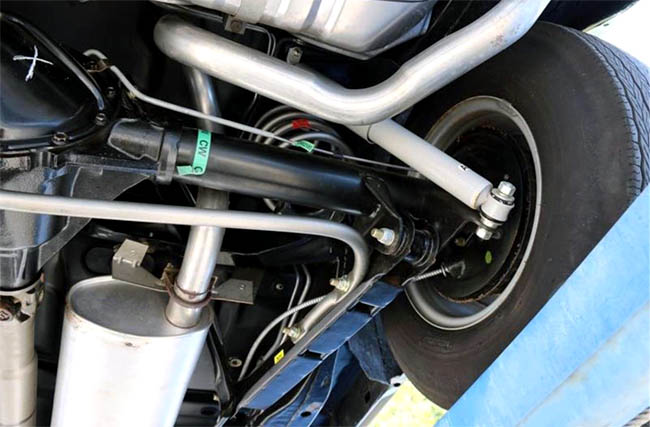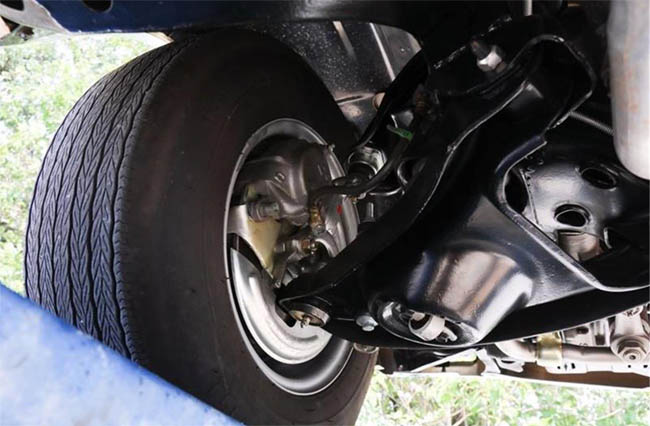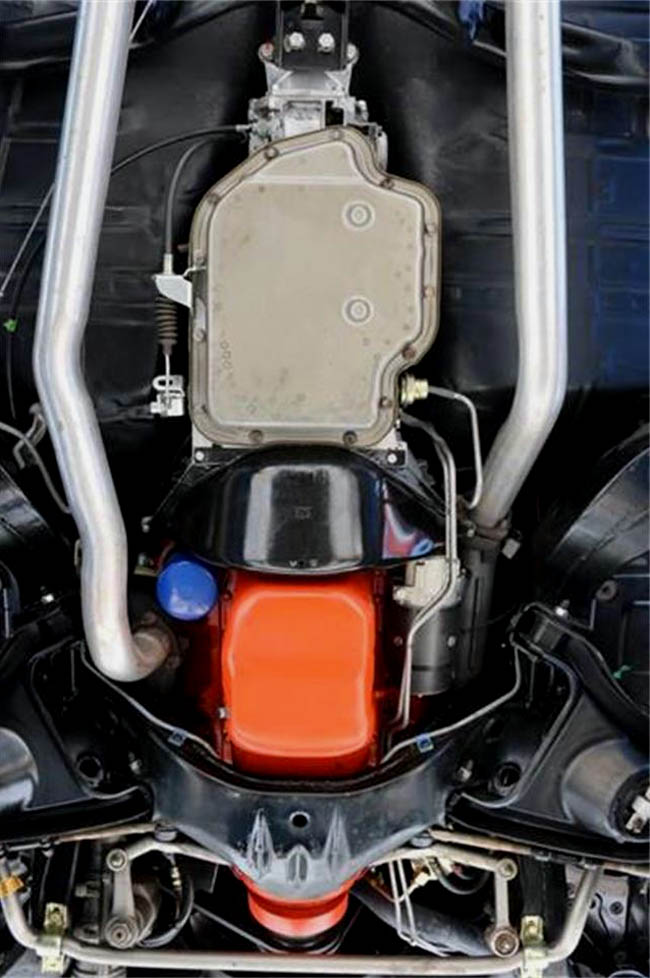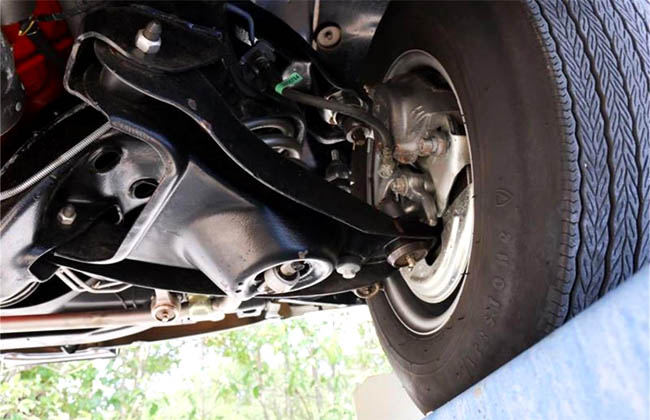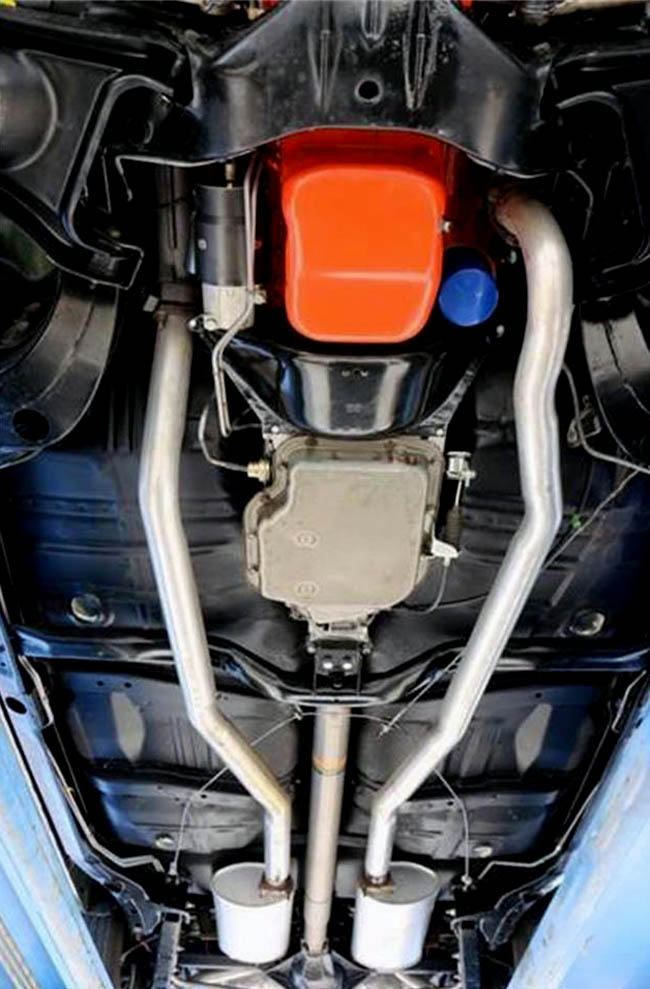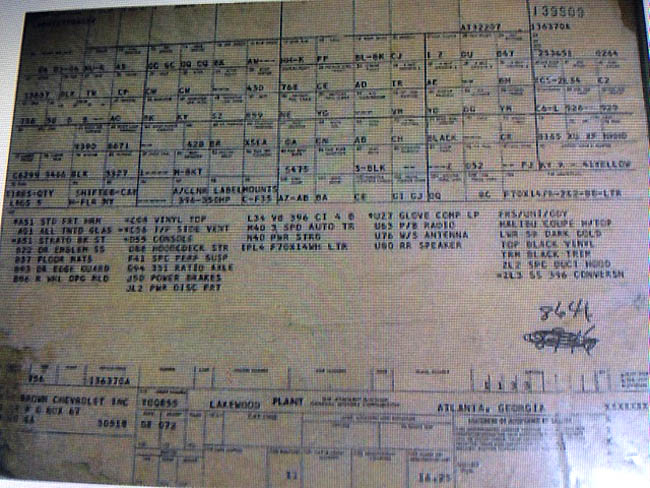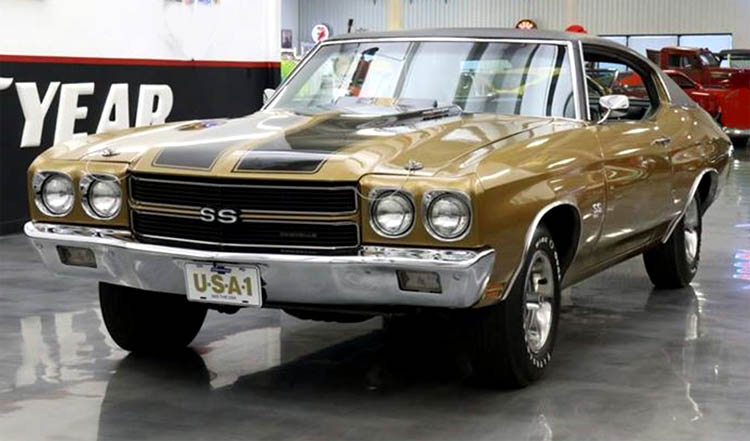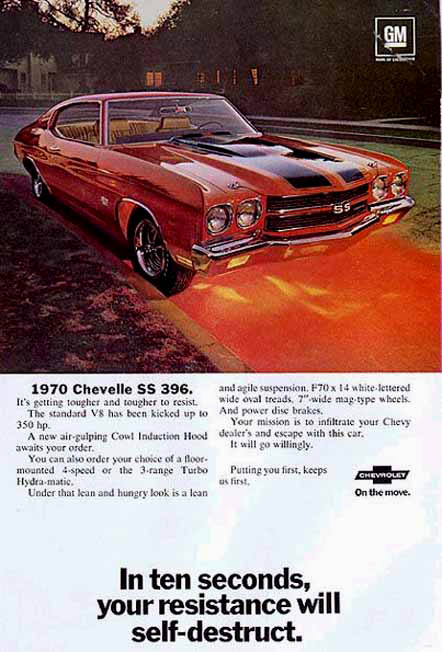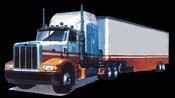 Fast shipping arranged
to anywhere in the world
Contact:
Email: Detroit60cars@aol.com
Business Hours: Monday - Saturday 9am to 5pm Pacific Standard Time. Closed Sundays.
Sales Phone: (604) 617 2225
Copyright 1998 Detroit60.com.