71 Dodge Demon


1971 DODGE DEMON

1971 DODGE DEMON, LM29H1E, 340/275 HP, Hurst 4 Speed, 3.55 Suregrip, Rallye suspension, Rallye dash, 150MPH speedo, quick ratio steering, N85 tach, Go-Wing, Performance hood, hood pins, tinted glass, buckets,Tuff steering wheel, day/night mirror, gauge package, grill surround moldings, Music Master AM radio, dual chrome mirrors, Decor Group, Rallye wheels, chrome exhaust tips, variable speed wipers, fender tag, FC7 Plum Crazy, Black interior, Black Transverse stripes

The early 70's were landmark years for Dodge Division's Scat Pack line up and nothing lived up to the billing better than the 1971 340 Demon. A buy-the-numbers restoration, every effort was made to make this Demon accurate to it's factory issue option codes through to it's FC7 color while still retaining it's original born with, numbers matching drivetrain down to it's specialized LA 340 engine. As with any A Body restoration the majority of the magic is in originality and absolute attention to detail with this particular Demon completed using either restored original or OE parts with everything date coded through to it's Carter Thermo-Quad carburetor and includes receipts and references for restoration work completed. As well the mechanical report for this Demon gets an A plus with everything sorted and functioning as good as it did the day it left Glendale Dodge 1971.
As a driveable street package the H Code 340 Demon was the best pound for pound performance car to come out of Dodge Division in 1971. This particular Demon has all the essential Scat Pack perfomance boxes ticked with options that include; High Perfomance LA 340 engine, D21 Hurst 4 speed, Suregrip axle, Rallye guage cluster with 6K Tach, High Back bucket seats, Rallye suspension, Tuff wheel, hood pins, chrome exhaust tips, Go-Wing, J54 Sport hood and desirable High Impact Plum Crazy color to name a few all adding up to a very collectible piece of Dodge performance car history. As well this is a documented E Plant Los Angeles built, lifelong West Coast car that retains its original issue California fender tag, door data decal and original sheet metal with all body numbers matching right down to the all important rad support stamp. 1971 was the one and only year for the high performance 340 Demon before horsepower ratings dissapeared into the rear view mirror, so don't miss this opportunity to own an icon from Chrysler's golden age of performance, the Dodge Demon. An excellent addition to any top end Mopar collection for the serious buyer. Price: $36,500US No trades, inspections welcomed. Private sale. By appointment only. Our service team will ensure that your car will leave to you turn key and professionaly detailed with all the necessary paperwork to register the car anywhere in North America. Buyers are always encouraged to call us direct to answer questions or to assist with purchase arrangements at (604) 617 2225 or Email us at detroit60cars@aol.com Terms and conditions: Vehicle is sold as is with no warranty implied unless otherwise stated in the description.
Conservative wasn't in the mindset of Dodge stylists when they created the 71 Demon that was one of the most high voltage street cars to leave a Chrysler design studio. If there was ever a poster car for early 70's performance and design excess, you're looking at it.
The base Demon was an adequate performer but the H Code version took things a step further turning the Demon into a light-weight Friday Night weapon. With additional dealership mods from the Scat Pack performance catalog, the Demon was a legitimate 13 second street car right off the showroom floor.
Purchased new in 1971 at Columbia Dodge and spending it's life on the West Coast, this Demon still retains most of it's original Hamtramck sheet metal, fender tag and factory issue door data decal. This is one of 6100 4 speed H code Demons produced for 1971 but whatever the numbers are, from a value and collectibility standpoint this car is absolutely off the charts.
Beautiful Base Clear, High Impact Hemi Orange covers laser straight sheet metal highlighted by triple plate chrome, professionaly polished exterior stainless and pristine tinted glass. This is a turn-key, car show, trophy magnet that has all the bases covered from a restoration standpoint from the paintwork through to the undercarraige and at 30% of the cost of a Hemi this is your opportunity to get into the Scat Pack mix without breaking the bank. As well this car comes with it's original date coded Rallye wheels, trim rings and center caps mounted on BFG 60 series tires.
This is a collector owned, garage kept car that comes with picture documentation to confirm it's restoration and if you've read this far you'll probably want to know how the car runs and drives. In a word... outstanding with everything professionaly rebuilt, mechanically sorted and in perfect working order from the drivetrain right through to it's original issue Solid State AM radio. Feel free to contact us for further information on this particular car as well as our competitive enclosed shipping rates at (604) 617 2225.
Optioned for fast forward on the pavement, this interior is pretty much all business which isn't much of a penalty to pay for all the hard edge performance this car has to offer. Options include; Hurst 4 speed, Rallye dash, fast ratio steering, rear defog and tinted glass with everything here absolutely immaculate from seatcovers to carpet.
The LA 340 redlined it's way into the muscle car history books as the most potent small block produced under the Dodge label and included; forged crank, windage tray, 2.02 high flow heads, and double roller timing chain to name a few. This the correct, I.D boss GW 340 P, casting # 2780930, J head, 340/275HP engine for the car with everything professionaly rebuilt from top to bottom (see below) with bills to show. As well this car retains it's original numbers matching 4 speed transmission and 3.55 Suregrip axle.
Drivetrain
Engine professionaly rebuilt from top end to bottom end, correct 340/275 HP engine, casting number 2780930, J heads, TTI headers, new Accurate Exhaust stainless tips, new hangers, factory ignition, new wires, rebuilt original distributor, complete new brake system, line clips, master cylinder, park brake cable, steering box, HD radiator restored, new hoses, clamps, new heater core, water pump, etc., new suspension, original #s matching A833 4 speed transmission rebuilt, high torque starter, rebuilt Hurst linkage, dual friction Center Force clutch, Suregrip axle rebuilt, new ring and pinion, new driveshaft and axles, all new wiring firewall forward, new polyurethane motor mounts, rebuilt wiper motor, new alternator, engine professionaly sorted and runs perfectly.
Chassis & Body:
Bare metal re-spray, picture documented, PPG Base coat Clear coat, 71 Dodge code EV2 Hemi Orange, color sanded, high speed polished, high gloss finish through to the underside of the trunk lid, doors, trunk lid and hood all line up and close properly, EV2 painted undercarriage floors, refinished original stainless trim, new exterior decals, front and rear bumpers re-chromed, all exterior moldings new or re-polished, detailed trunk, grill finished in correct Argent Silver, date coded PPG exterior glass, all new front grill suround trim, new weather stripping, door handles, inner window mechanisms rebuilt, replacement PPG windshield, new exterior amber lenses, 15" Torque Thrust D's w/ 60 series BFG tires, comes with original date coded 14x7 Rallye wheels mounted on BFG tires, the list goes on.
Interior:
New front and back seat covers w/ new seat foam, new 80/20 loop carpet and underlay, Demon embroidered floor mats, reproduction pre-delivery paper mats, new sill plates, shifter rebuilt, new headliner, Original (mint) door panels, new window crank hardware, brake/clutch pedals, restored guage faces, original Music Master AM radio, new dash woodgrain, new stainless interior screws, dome light housing, new interior wiring, all interior components in working order; heater, dash lights, horn, park brake, dome light, windshield washer, wipers, rear defog, reverse light, key warning buzzer, etc.,
Performance:
Road Test April 1971
0-60 MPH, Sec: 7.1
1/4 mile, Sec: 14.56 @96 MPH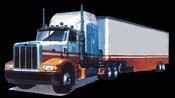 Fast shipping arranged
to anywhere in the world
Contact:
Email: Detroit60cars@aol.com
Business Hours: Monday - Saturday 9am to 5pm Pacific Standard Time. Closed Sundays
.
Sales Phone: (604) 617 2225
Office Address: 2357 Folkestone Way, West Vancouver, B.C. Canada

Copyright 1998 Detroit60.com
2357 Folkestone Way
West Vancouver, B.C., Canada